Youth Spotlight
"Never in a million years, would I have thought that at the age of 16, that I would have ran in and got this good mentor program," said Kendyll Locke.
At just 16 years old, Kendyll Locke is the president and CEO of his own business, KD's Socialhouse Maintenance. "I provide business owners the opportunity to build their brand through a couple of different services that I provide, one of the main ones, being social media management, as well as website development," Kendyll said.
---
Under his Covering
Ruth 3:1-11
1. Sometimes when we start to go through things, we often see ourselves as victim but we are overcomers. We should always want to sit at his feet because that means we are humbly submitting to that authoritative position.
2. Even when you are going through, you have to have that relationship to know if you lay at God's feet he will take care of it. Sometimes, we need covering to help us get through our problems. Jesus' covering blood is what allows us to be a part of his family and protects us. One thing that we should always remember is to never take out relationship with Christ for granted.
Kendyll Locke Sunday, February 12
---
Speaker : Shellice Wallace Vaughn
Matthew 14:22-30
Erin Faulkner
1. Being an usher is making a holy sacrifice like Peter .
2. It is everybody's job to be an usher – meaning to serve other unto God's will.
U –unity
S- Service
H- Humble
E- Excellence
R- Reverence
Erin Faulkner, Sunday, January 22, 2017
---
The Misery of Living in Moab
"The Land of Washing Pot
Ruth 1:1-6
Naomi lost her husband, Elimelech and two sons, Mahlon and Chilion.
In Moab, they didn't celebrate God but worshipped idle Gods.
They were discontented with their situation moving from Bethlehem to Moab.
Elimelech was distrustful of what God was doing.
Elimelech dishonored God.
Elimelech moved from the house of breads to the washing pot of agony, hurt , misery etc
Erin Faulkner January 15, 2017
---
Luke 11:1-9
"An Invitation to Prayer Meeting: BYOB (Bring Your Own Bible)" Rev. Davage Armstrong
1. Your invitation is 24/7, 365 days …Come as you are, pray as soon as you get there..
What God does for one, he does it for all his people
Ex. They give you a bible in prison, but you should have received the bible before
2. Take your burdens to the Lord and leave them.
It's a good thing that you prepare for the prayer meeting with your bible.
He is my present held in the time of need.
3. All you need to know is his name – Jesus
The saints got high off the praise of God.
Erin Faulkner Sunday, January 8, 2017
---
I Lift up Holy Hands
Luke 6:6
1. Sometimes Jesus will tell us to do things that we may not know why we are doing it but we must obey. WE might be going through things and may be shriveled up, Jesus is saying "stand up and stretch it forward
2. Once we stretch forward and give ourselves to God, we will no longer be shriveled up.
Kendyll Locke Sunday, November 27, 2016
---
Hem Faith
Luke 8:43-49
1. Leviticus 15 describes the woman going through menstruation
· A woman that was bleeding constantly for 12 years was considered unclean.
· The blood is leaving her which is powerful and has a decrease of iron
· The woman was living (actually existing) yet dying everyday
2. The woman risk dying to talk to Jesus
· The woman just wanted to touch the hem of Jesus' robe through the crowd
· The bleeding stopped soon as she touch Jesus
· Jesus said somebody touched me, but he felt the virtue come out of his body from the woman's touch
3. Verse 48: daughter you are made whole, so walk out in peace
· Walking out to know that the hem faith will let you know that God is able.
Kendyll Locke Sunday, November 20, 2016
---
John 5:1-9
It's time to stop sitting down , get up and do something
The crowd, the crippled , the Christ
The people who need help and needs to be delivered.
we need to stop looking at the negative of things but look at what God is telling us.
There are times that you are close and need that extra help but no one will help you. A lot of people came to church and don't want to get close to God because they don't want the accountability . We all need to try and get as close as we can to God. We all need to try and be made whole so we can stand up and get involved and don't be crippled.
Kendyll Locke Sunday, November 6, 2016
---
"Don't Let your Light Go Out"
1. Light is the most important thing in life. No matter what your situation is, don't let your light go out. Sometimes our light is flickering. It starts to flicker when you start to do ungodly things.
2. We are the sun of the world. You have to get a change to stay seasoned. People are always watching out for your light and what makes you different. Sometimes the enemy will make you feel unworthy which will cause your light to go out.
3. Your light has to shine so you can glorify God. God will put you in places so you can let your light shine. People will start to hate on you because they see your light.
Kendyll Locke Sunday, October 23, 2016
---
Genesis 22:1 – 7
"God Specializes"
1. Don't give up on God and he won't give up on you. That's free and called salvation. God specializes in whatever is going on in your life. God is understanding. If God had already promised you that he will do something, they why do we worry?
2. Some of the things we ask God for we don't need. It is just destruction. There are many things that God has told us to do but we leave undone. God specializes in all things. There are also things God has told us not to do but we do You will have to pay the consequences.
3. God is always going to win. You have to be obedient in life. God will always provide for you. When God tells you something, you need to follow instructions. God does not have any special people. We are all the same. God looks at the heart. If God tell you to do something, just do it. You don't need to know what he has planned for you. God wants us not to worry because he has everything planned for us.
Kendyll Locke Sunday, October 9, 2016
---
"Location, Location, Location"
Luke 14:1-5
1 Be careful about who table you sit at. You can't trust everyone . Location is key. Too many gimmies the world. Sometimes you can be in the right location at the right time.
2. Jesus has a value in being and a purpose for the poor. If you want to get spiritual healing than you need to speak. When you come to the altar that means you are trying to get a little closer to God. It doesn't matter who you are or what people say about you because God has a value for you.
3. There is a location for everything. When you are having a problem, Jesus is trying to pull you closer to him.
Kendyll Locke Sunday, October 2, 2016
---
"Location, Location, Location"·
Luke 14:1-5
Jesus was invited to dinner with Pharisees but Pharisees (pastor) to trick God
1. Be careful at whose table you sit at
*everybody is seated based on their importance
*this man (outcast) who was ill sat across from Jesus, trusting God he was happy enough
· Jesus has a compassion for the poor
· The man had a symbolic meaning as he sat silent, Jesus asked was it lawful to heal on the Sabbath
- all God's children is trying to get closer to their father God
· God is trying to draw you closer
· To reach out to you through your tribulations
_ God will deliver you through anything
Erin Faulkner October 2, 2016
---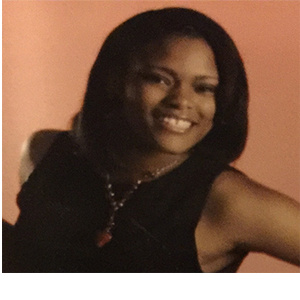 "Your Heart Condition and Heart Position"
Matthew 6:19-21
Major Point 1
1. Verse 21: What is valuable to your heart?
· People cannot think about the right thing if they are caught in possessions
· How is your heart condition and what is your heart position?
Major Point 2
1. Verse 20: Trying to protect your treasure is like a moth ball protecting certain garments.
· The treasure is in the policy your parents withhold for you in your heart.
Major Point 3
1. You put your money in church as a treasure because that is where your heart is.
· (Give from your heart from God as a valuable to your blessings)
Sept 25 - Erin Faulkner
---
"It's a Inside Job"
Malachi 3: 8-10
1. What is a tithe?
· a tithe is tenth ; ex: $100 – 1/10 = 10$
· tithing comes from the heart; comes from the gross
· offering is what you give above that
· People expect a certain blessing but try to tip God
· You can tithe off your time and talent
2. What is the purpose of the tithe?
· Use the tithe to honor God and nothing else
· Bring the tithe to the church to help operate
3. What is the benefit of tithing?
· To open a door of heaven for blessings to rain down
· God will multiply and open a window for your blessing
God wants you to be obedient and your 10%
September 4 - Erin Faulkner
---
"Who is Getting Your Money"
Mark 12:13-17
Major Point 1
1. Quick enough to pay man but can't serve your tithe
· Every currency has "God We Trust"
· The founding fathers was thanking God for traveling grace indicating
"in God We Trust" on currency
Major Point 2
1. People are giving money to other things, yet not giving God anything but want to lean on him
· God blesses you with things you don't deserve, yet you are giving to God faithfully
Major Point 3
1. Your "little" can become bigger as an increase or overflow
· People are paying other Gods before you pay the Lord that gave you the blessings.
Sept 18 - Erin Faulkner
---